Goodbye, Microbeads: How Can Formulation Development Keep Some CPG Products on the Shelves?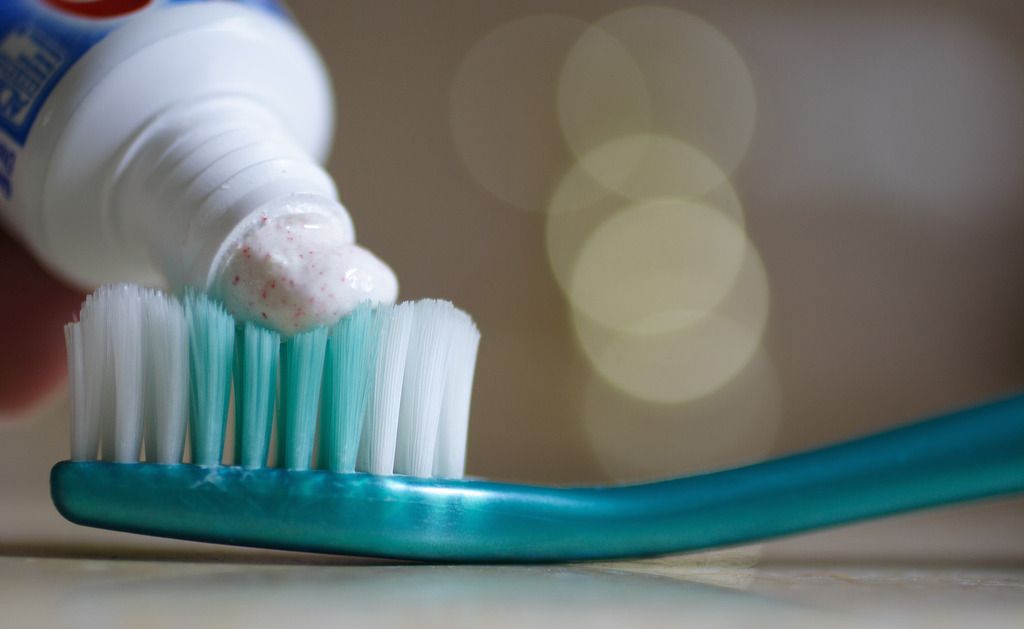 A big change is coming to store shelves. Late last year, President Obama signed a bill that bans the sale and distribution of products containing plastic microbeads. The law is part of an ongoing effort to protect our nation's waterways. For the purpose of the new law, a microbead is defined as a plastic particle that's less than 5 millimeters in diameter. Microbeads, however, can be found in all sorts of personal care products, ranging from toothpaste to exfoliating scrubs. They're meant to cleanse and due to their minuscule size, wash down the drain.
The problem with these tiny pieces of plastic is that they don't dissolve, so they pose an environmental risk. Estimates say that 8 trillion microbeads enter our waterways daily.1 They're very difficult to clean up, however, leading to microplastic pollution. To make matters worse, anti-microbead advocates have raised concerns about their effect on aquatic wildlife. Because these microbeads are made of plastic, they're capable of absorbing chemicals such as pesticides. What happens when a fish ingests them? What would then happen if a human were to eat a fish that had been exposed to an unhealthy supply of microbeads? The potential hazards no doubt contributed to the bill's ultimate success.
The Effect of the Ban on Current CPG Formulation Development
Protecting the environment and public health is all well and good, but what does the ban mean for CPG products currently on the market? Under the measure, goods containing microbeads have to cease distribution. But where does that leave me and other consumers? I have to find replacements for my favorite toothpaste and facial scrub, but would I even succeed? It's the microbead's abrasive action that contributes to that clean, fresh feeling I and so many other people associate with brushing our teeth and washing our faces.
CPG companies don't have an easy solution either. They can't simply remove the microbead and expect the product to work as effectively as before. In most cases, they have to find an alternative. Unfortunately, doing so will require time, leaving many consumers in the lurch.
CPG Formulation Development Can Be Used to Create Personal Care Products without Microbeads
Thankfully, the microbead ban has been a long time coming, so CPG companies have had time to focus their formulation development efforts on potential alternatives.2 Potential microbead replacements include:
Enzymes: Fruits like papaya and pineapple have enzymes that are effective in exfoliating skin cells.
Jojoba beads: Jojoba is a biodegradable natural wax that's both gentler and less likely to harm the environment.
These two are just to start. Now that the ban is in place, more microbead alternatives are certain to be developed. But aside from efficacy in cleansing and exfoliating action, other factors have to be weighed before a potential replacement is labeled viable.3 The considerations include:
Safety: We don't want to repeat the problems we had with microbeads in terms of environmental and health hazards.
Sustainability: Can the replacement be obtained without issues or are there inherent problems in the supply chain?
Cost: Plastic is relatively cheap compared to fruit extracts and natural wax. Can CPG companies bear the additional cost? Are there ways to cut down on expenses?
The quest to minimize the usage of plastic has reached the CPG market. As a result, the years to come will be an interesting time for CPG companies, especially in the personal care product sector. Reimagining current products to create new formulations with new ingredients is only the beginning. In the mature and crowded CPG market, the firm that can create a microbead replacement that's both effective and relatively inexpensive is the one that will come out on top.
The BIOVIA Formulation Development Solution for CPG is complete set of tools designed to aid companies in their efforts to create and release new products on the market. Its digital capabilities eliminate wasteful outdated systems and make experiment and data tracking easier, allowing researchers to determine a potential microbead replacement's chances of success. It also manages materials from one centralized location, saving time in locating the ingredients necessary for formulation testing. If your company is interested in a comprehensive solution that helps design exciting products while aiding compliance with new legislation, then please contact us today to learn more about the BIOVIA Formulation Development Solution.
"Microbead ban signed by President Obama," December 31, 2015, http://www.cnn.com/2015/12/30/health/obama-bans-microbeads/index.html ↩
"Ditching microbeads: the search for sustainable skincare," May 5, 2014, http://www.theguardian.com/sustainable-business/microbeads-cosmetics-gyres-plastics-pollution-makeup ↩
"Microbead replacements may not be as easy as first thought," May 7, 2014, http://www.cosmeticsdesign.com/Formulation-Science/Microbead-replacements-may-not-be-as-easy-as-first-thought ↩