TTIP and Benefits for Chemical Industry: Digital Lab Solutions May Realize Greater Gains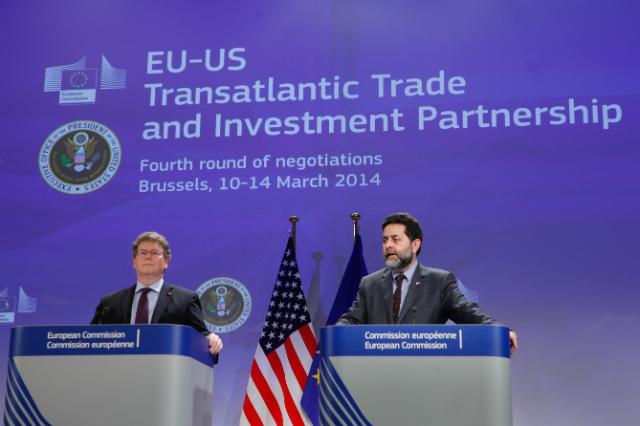 The pending Transatlantic Trade and Investment Partnership (TTIP) between the United States and the European Union stands to drastically change the way trade is carried out between the two parties. The main objective of the trade agreement is to reduce regulatory barriers that make conducting transatlantic business costly and time consuming for firms. The partnership aims to define a single set of complementary regulations for imports and exports between the US and EU. By applying a single set of regulations to products, manufacturers can avoid undergoing nearly duplicate auditing, approval and compliance processes for the two markets. The chemical industry may directly benefit from the TTIP by boosting exports, creating jobs and strengthening the international competitiveness of firms. Let's take a look at how passage of the TTIP could produce benefits for the chemical industry:
Basing regulation on science and unifying standards
One of the criticisms of chemical regulation in the EU is the belief that too many chemicals are banned as a result of the precautionary principle. This system of regulation requires manufacturers to prove that their products are safe before they can reach the market. Efforts to prove safety can be difficult and time consuming, with some bans being founded without reasonable evidence. TTIP does not look to remove the precautionary principle, but rather to combine regulations that are similar so that manufacturers may be approved under one set of rules for both markets. Furthermore, the agreement should help regulators to meet in the middle in an effort to bring standards in line.
Improving data and information sharing
The removal of trade barriers may promote firms to collaborate across borders.  If regulatory systems are more streamlined and complementary, firms should be able to work together to design and manufacture products that meet the needs of consumers in both regions and pass regulatory requirements under one banner. An electronic laboratory notebook (ELN) can position your firm to collaborate efficiently with firms around the world. Users in multiple time zones can access the ELN in real-time through their web browser to submit data, upload files or review progress. Project managers can secure access based on user or project designations so that only authorized users can access data. Full audit trails allow users to view the history of notebook input.
Supporting intellectual property protection
As the TTIP negotiations continue, intellectual property (IP) protection issues remain a component of discussions. While the details are still being worked out, it seems that both parties are committed to protecting the IP of manufacturers at an international level. Protecting regulatory test data and patents in both geographies is highly important, with an emphasis placed on determining international enforcement. Regardless of the final terms of the partnership, firms can help protect their IP with an ELN. Timed, dated entries and electronic witnessing provide permanent digital records of a firm's IP.
The TTIP aims to reduce economic and regulatory barriers to trade between EU nations and the United States with the chemical industry positioned to realize significant gains from this agreement. Visit the Accelrys website to learn more about how the Accelrys Notebook can help your firm capitalize on the industry gains.